Planning and Capacity Analysis
---
Detail of RailEval animation (see expanded view below)
RailEval At-a-Glance
RailEval Evaluates Railroad System Performance
---
Key Features
Train Performance Calculator – Time, speed and position are accurately replicated while accounting for resistive forces, locomotive power, braking forces, train handling, terrain and track geometry.
Deadlock-preventing Traffic Control – RailEval's system traffic control module replicates real-world dispatcher decision-making and movement authorizations.
Safety Modeling – In safety evaluation mode, RailEval tracks the occurrences of human errors and responses, along with equipment failures. RailEval calculates the expected mean times to hazards and accidents.
Benefits
Rapid Development - With RailEval's track data import ability, develop your analyses in a fraction of the time.
High Precision Outputs - Determine with precision your plan's execution, quickly identify capacity constraints ("bottlenecks"), rapidly evaluate mitigation strategies.
Core Capabilities
Available on-premises or online
Supports complex networks with multiple subdivisions
Includes ability to import I-ETMS Subdiv file (same data as used on PTC onboard computer)
Displays your track data on a track chart-like form, including speed restrictions, curves, grades and track layout
Calculates car-by-car resistive forces for every 200 feet of train movement
Records in simulation the states of train controls (throttle, dynamic and air brakes)
Displays stringlines along multiple routes
Supports automatic block signalling with up to four signal aspects
Calculates fuel consumption per train
Generates animation to-scale displayed on track chart
Background
Predecessor versions of RailEval were developed for the Federal Railroad Administration (FRA) to address operational and safety issues associated with PTC deployment. RailEval also integrates research conducted for the Transportation Research Board (TRB).
Track Chart App
---
Quickly and easily design, lay out, and modify track infrastructure with the Track Chart App.
Efficiently model track including grades, curves, speed restrictions, signaling systems, and more
Import data directly from I-ETMS subdivision files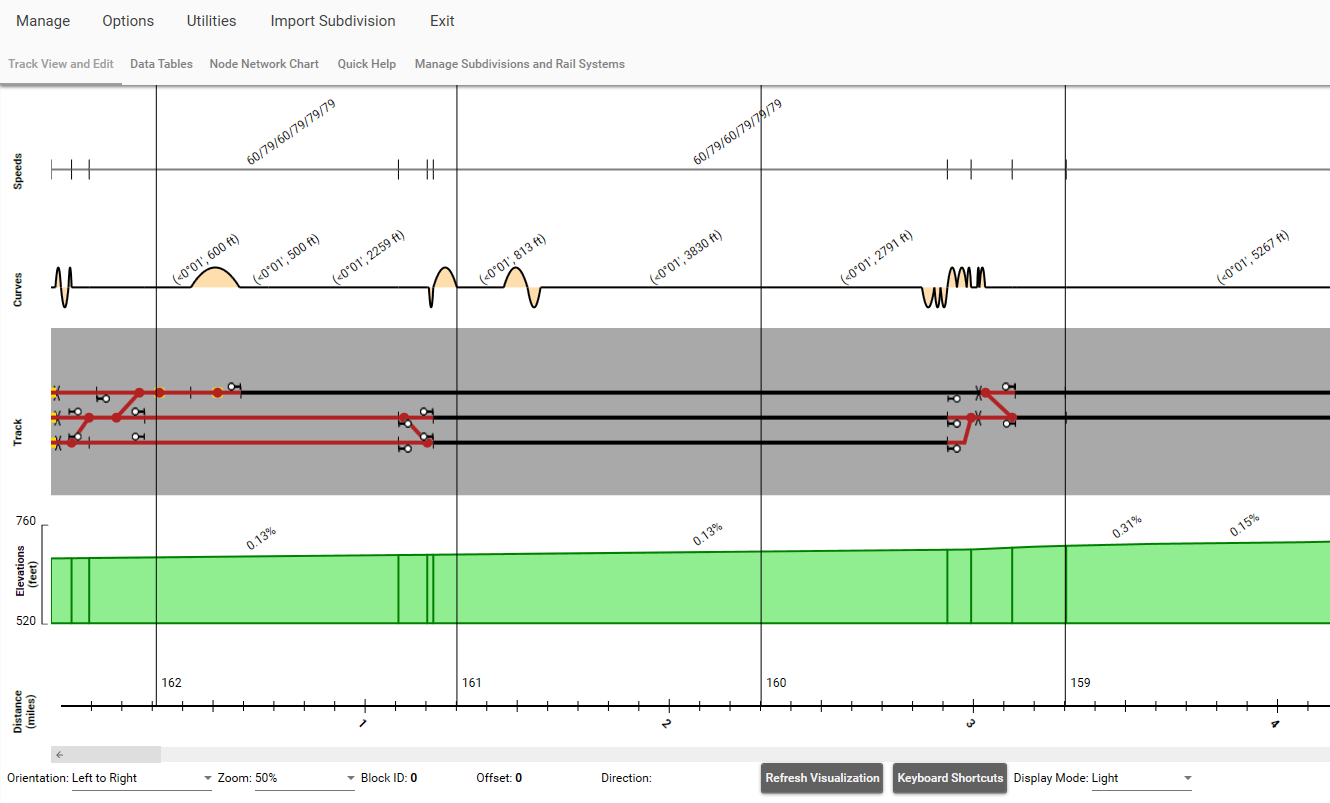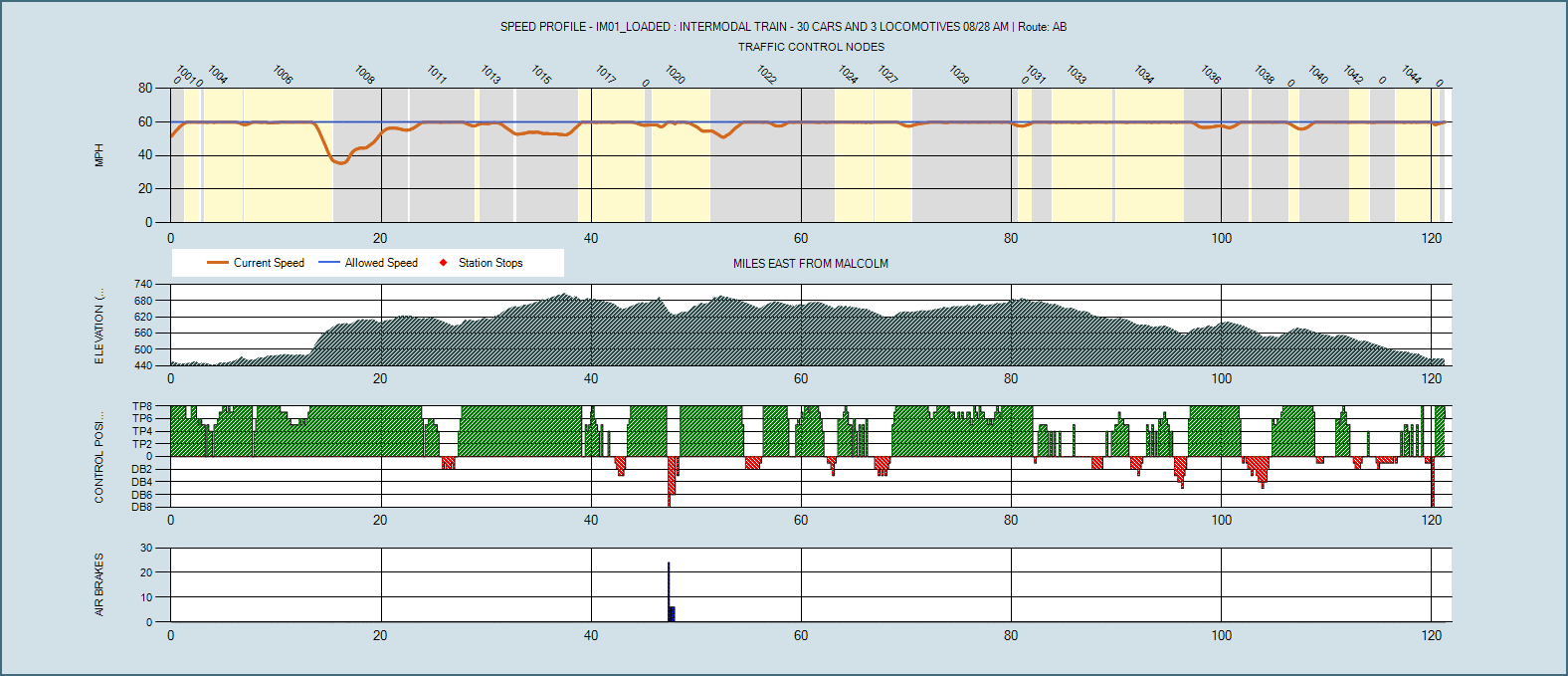 Advanced Analytical Tools
---
RailEval includes a number of powerful analytical tools to allow you to drill down into the simulation results and conduct detailed analyses. These tools include:
Interactive charts including stringlines and speed profiles of trains
Moment-by-moment train status tables
Animations depicting accurate, to-scale train movements
Animation with RailEval
---
Visualize train movements in complex operational scenarios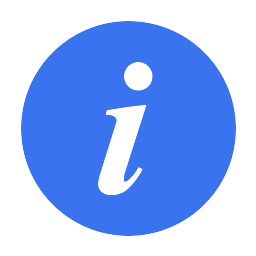 For more info...
Click here, complete the form and we will contact you to arrange an online demo of RailEval.